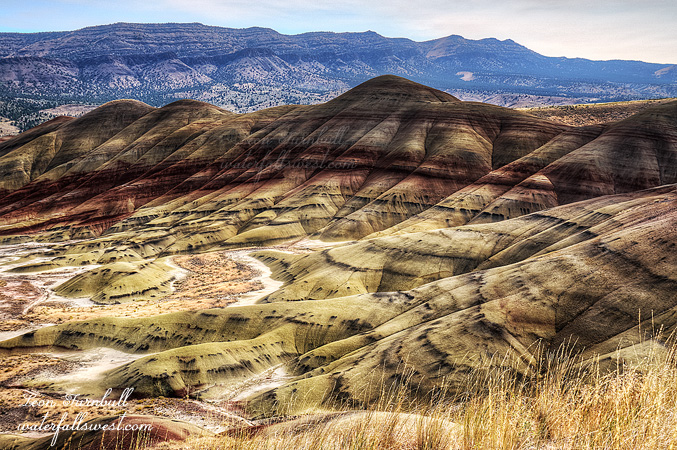 My brother-in-law (Lynal) had been waiting 20 years for this event, he said. He organized everything, including renting a nice house for us in Sunriver, Oregon, south of Bend. If it wasn't for him doing all this, I would not have gone up into the totality of Oregon. I hate crowds and it was going to be absolute madness in central Oregon. However, I am so glad I went. It was a once in a lifetime opportunity to see a total eclipse. If you thought you had a good viewing of it in California you are wrong. Even if you were at 99% I'm sorry but you really missed out. No offense, but the difference between 99 and 100 percent eclipse is like night and day, literally. It is a huge difference. If you have a chance to go in 2024 you really must (however, it will not be on the west coast like this year).
On eclipse day, we left the house at 3:30am much to the chagrin of most of the family. Only Lynal and I were raring to go. Not even Pocah the dog wanted to get up (and especially when she realized there would be 8 of us piling into the van, leaving her nowhere to sit or lie down). But if we left any later, we would not have made it. Our goal was the Painted Hills park in John Day Fossil Beds National Monument. Traffic was not bad until we got close to the park. We arrived at 5:30am and were stopped in a big line up of cars. They would not open the gates until 6am, so Jadon and I left the rest of the family and ran up ahead of all the cars. We got ahead of all of them but there were still lots of people already in the park who had camped out along the road. We walked up past the main overlook and found a prime viewing spot overlooking the hills and next to some pro photographers with big huge camera lenses, from Japan I think. We were in the perfect spot for the total eclipse, and waited for the rest of the family to catch up to us. I watched the road with my big lens looking for a white dog coming up the road (it was too far away to make out anything else), and finally I saw a dog followed by a little girl in pink. That has to be my niece, Mya. And indeed it was. My other niece Hannah thought my perfect spot was not perfect enough, so she climbed up to the top of the hill to get to a better viewing spot. Perhaps she did find an even better spot to see the eclipse. There were a lot of people in the park, but it is such a wide open area that it did not feel crowded at all. The rest of the morning was a waiting game, but it went by quickly and it was a beautiful morning.
The moment finally arrived. It did not disappoint but it was not what I expected. The corona was huge and spectacular during the totality. I did not expect that. It was an eerie twilight light. It got chilly (my mom said it was very cold). We could see a couple stars. I thought it would be darker; so it was definitely different than I thought it would be, but it was very cool and awesome. Nonetheless, it was not the most amazing thing I've ever seen in my life. (Lynal said it was for him and I heard others say the same thing). I think McConnell Peak Falls was more spectacular, and I can think of other waterfalls I have seen that I would say were more spectacular. But I'm the waterfall madman so of course I'd say something like that. You cannot compare such things anyway. Apples and oranges.
The photo here was taken moments before totality. The colors were not as nice as I thought they might be, but the shadows were really interesting. I did not really try to take any photos of the eclipse. I did not have proper filters and I wanted more to just enjoy the experience. The few photos I did take did not turn out very well compared to the multitude of good photos I have seen of the eclipse. I will not be sharing them.
Traffic out was a nightmare. It took two hours to get there and four hours back. Yikes. Oh well. It was well worth the trip to see this once in a lifetime event.
No Comments